AD
Consider a featured online communications program currently taking applications.
Click to see more online programs that are taking applications for 2023.
Communications Degrees.com is the premier resource for all different types of degrees within communication. We have hundreds of programs in our database, from Bachelor's level to Master's degrees and Doctorate programs - all within communications.
Communications is an emerging program area for universities across the United States to bring to an online format. The Online Masters in Communications has quickly become one of the top programs for those within communications.
Top types of communications degree programs
There are multiple branches of communications degrees: Journalism and Mass Communications are the program areas typically thought of the most. Marketing and Advertising (as well as digital marketing and digital advertising) are huge areas that are quickly becoming some of the top program areas within the Communications vertical.
AD
Consider a featured online communications program currently taking applications.
Click to see more online programs that are taking applications for 2023.
Considering a degree in Communications
If you have spent any time considering a degree in communications, now is a great time to pursue. The field of Communications may be growing at a rate that is faster than ever before, making this the ideal time to commit yourself to higher learning. Communications is needed in nearly all aspects of professionalism today whether you are communicating online or in person.
Corporations all across the globe are seeking professional mediators to communicate and market their businesses and products through websites and conventional strategies. Communications can also be important to anyone working in the field of medicine and healthcare, business and economics, or law and politics.
Many working in business require exceptional Communications skills - business analytics, business planning, management, leadership and executive positions all benefit from more communications experience.
Types of Communications Programs
Accreditation to Know: The ACEJMC

The Association for Education in Journalism and Mass Communication (ACEJMC) is an accrediting body in the US that focuses solely on maintaining high educational standards for professionals, learners, and educators within the field of Journalism and Mass Communications.
For more information view the guide to the best ACEJMC accredited journalism and communications programs.
The Emergence of the Master of Communications Degree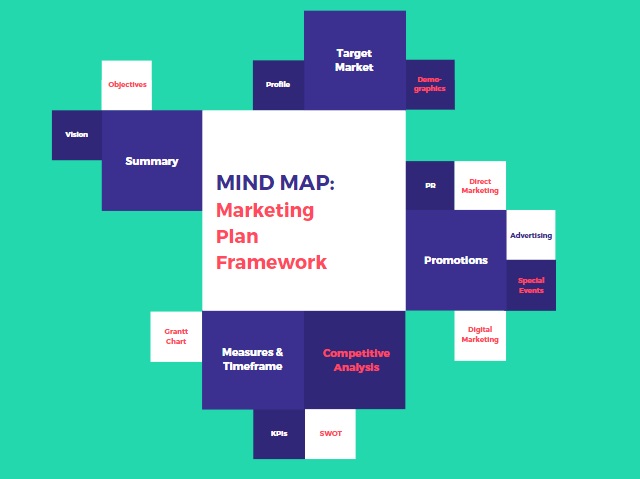 Whether you act as the employee or customer, all organizations benefit from someone who can effectively communicate. With the growing number of universities and colleges offering online degrees, earning a Master's in Communications is more accessible than ever.
If you have a background in communications or a desire to work in that field, then you should consider pursuing a Master's in Communications. Upon earning a Master's in Communications degree program, you can enter into fields as a professional that advocates, mediates, and creates business and relations through words, speech, and marketing techniques.
Global organizations are searching for innovative and career oriented candidates to join their teams. Your completion of a Master's in Communication can help you prepare to enter into these positions for a positive and profitable career experience.
Why a Master's in Communications?
If you are seeking a challenging, exciting career in a field that is constantly changing and growing, then a Master's in Communications might be for you. Due to the latest technologies, this line of work provides opportunities to be creative and innovative with ways to communicate and present to companies and organizations.
Opens up career options: International agencies, as well as agencies nationwide, consistently seek out professionals with a Communications background. Choosing a degree in Communications helps ensures you have a variety of jobs that you will be qualified to fill after graduation.
Grow with emerging markets like healthcare:The healthcare field often calls upon communicators to fill all kinds of roles. Some candidates are sought to develop and write websites for doctor's offices, clinics, or hospitals. In other cases, pharmaceutical companies might hire professional communicators to speak on their behalf at healthcare conferences. The roles you can fill and the jobs you can work in the healthcare and medical field can be diverse and spread within multiple subfields.
Public speaking experience for many professions: Alternative fields to consider for you career path should include the fields of politics and public affairs. Politicians such as senators, judges, and governors hire professional communicators to prepare their speeches and publish statements to news outlets as well as online and through emails. A large majority of work completed in these fields is channeled through communication experts.
The choices are potentially endless when you hold a Master's in Communications. This field is both invigorating and stimulating with a lot of different choices when deciding on a lifelong career.
Masters in Communications
Online Master's in Communications Degree Options vs. Campus-Based
On campus degree programs have long been to go-to for new college students ready for new experiences. Earning a degree on a traditional campus can be both rewarding and inspiring, as well as beneficial to your integration in the collegiate environment. However, thanks to the internet and the latest technologies, earning a degree online is obtainable and effortless from the comforts of your own home. Both are good choices, depending on what is a better fit for your lifestyle.
Earning a Master's in Communications is easier than ever thanks to online learning. A vast majority of colleges offer a Master's in Communications degree online from the convenience of your own home. For adults who already work full-time, part-time, or have personal reasons why they can not attend a traditional campus, online degrees are the best route to take.
While online programs are available and flexible for everyone, some students still prefer attending college on a campus. Traditional campuses offer opportunities for you to directly interact with other peers and professors. Furthermore, universities offer libraries with extended hours as well as computer labs.
The environment of on-campus classes can be supportive and reassuring, while attending online classes makes earning an education more flexible and accessible to working adults and parents. Earning a Master's in Communications is attainable through either plan and both have their advantages.
What is Communications and Why a Master's?
Communications is learning how to communicate in a professional and persuasive manner. A Master's in Communications opens opportunities for careers in various field. A person with a Master's in Communications can become a Public Relations coordinator for firms, companies, or people.
Communications is a college major used in numerous fields. You can work as a marketer for healthcare agencies and medications, become a public speaker for politicians, or act as a mediator between corporations and companies they service. The different career options in this line of work are vast.
A Master's degree opens up more advantages and opportunities for career professionals. The increase in online learning programs has made it possible for almost anyone to attend college through these diverse learning programs. Since more people are going to college, the competition in the job pool for candidates with only a Bachelor's degree may be more intense then ever before. Having a Master's degree can give you an advantage for promotions and job opportunities.
Having a Master's degree in Communications opens the possibility for you to teach on a community college level. Community colleges are always looking for part-time adjuncts to teach online classes or day and night classes on campus at the freshmen level. Having a Master's in Communications ensures to your employers and customers that you are knowledgeable and proficient in this field.
Different Types of Master's in Communications Degrees
In order to focus on one are of specialty, you might consider a concentration when working towards your Master's of Communications degree. If you love Communications, but also love healthcare and medicine, then you might want to focus on Health Communications.
If you love social media and working with websites, then you might be interested in focusing in Digital Media and Marketing or Media Communications. Numerous concentrations are offered when enrolling in this degree program – many of which can include some of the largest employers in the U.S. If you would like to read more about different types of Communications degrees, check out some of the available programs in the sections below.
Business and Corporate Communications
Working in the corporate world is all about communications. Communications is the key to success in the Human Resources Department, Sales, and Business transactions. Earning a Master's degree in Communications with a focus in Business and Corporate Communications can help you pursue a successful career in the Business field.
Companies may be seeking to hire candidates that can build relationships and communicate effectively in business meetings between clients and corporations. Business may also be looking for professionals who can deliver public speeches, proofread and edit marketing brochures, and participate in teamwork with customers and coworkers.
Earning a degree in Business and Corporate Communications can be done from the comfort of your home by attending college online. Most Master degrees require anywhere from 33-39 credit hours, with some colleges varying.
Some of the courses you might be required to take for a this concentrations would be: Communication in the Corporate World, Media and Corporate Analysis, or Non-Verbal Business Communication. If you envision going to work in an office building, interacting with other professionals,and climbing the corporate ladder, then a degree in Business and Corporate Communications is what you should pursue at the Master's level.
Communication Studies
A Master's degree in Communications provides the qualifications and background for so many different career types. If you have ever been interested in working for a Public Relations firm, a Marketing Agency, or copy-writing and proofreading for businesses then this is the path for your future.
A typical Master's degree requires 33-39 hours and this type of Master's can be completed on a traditional campus or online. A degree in Communications focuses on the theories involved with Communication and the application of Communication in the work force. The study of communications can be broken down into verbal communication, written communication, and non-verbal communication.
Studying human behavior is part of the science of learning how to effectively communicate. Regardless of the type of company you seek employment with, communications is important in all aspects of the work force. Learning applied communication techniques and the theories behind those will lead you to be a success with any business that you interact with.
Careers in the healthcare industry, sales and marketing, and the political pool are require someone who can communicate productively, both verbally and written. A Master's degree in Communications would lead to a successful and fulfilling career.
Communication Management
If you like overseeing teams or professionals within your company then a Master's degree in Communications Management might be the best route for you to take. Communications management involves the supervision of planning, instrumenting, overseeing, and improvement of all the networks of communication within a company or an organization, and between organizations and outside businesses.
If you are organized and like to plan, then this type of communication could better suit you. Furthermore, it requires the circulation and distribution of new communication initiatives that need to be delivered and taught throughout a business to all employees.
Areas of communications management include creating new and innovative communication techniques, developing communication strategies both inside and outside the business, and updating the online aspect of your company. A Master's degree in Communication Management can be obtained online or on a traditional campus.
This degree can be completed in 2-3 years after earning on average around 36 credit hours at a graduate level. Having a Master's degree in Communication Management can provide you with a wealth of opportunity beginning at the very onset of your career.
Digital Media and Marketing
If you have a profound interest in social media, you can use that initiative to jump start your career. Marketing online through social media and websites is the latest and most successful trend, which can be excellent for upcoming communications specialists.
Through completion of this program, you can use your knowledge and skills to build websites for businesses and lead companies during their use of social media.
Online information for marketing and businesses is the main source in today's world of communication, and social media pages are crucial to appealing to clients and customers. Graduates with a digital marketing degree have numerous opportunities to work in various settings such as digital media specialists, online marketer, and social media analysts to keep businesses updated in the digital world.
Health Communication
The healthcare field is one that could see continuous expansion with more specialists opening their own clinics and more technologies becoming available for use. Advertising for pharmaceutical companies, communicating with patients, and establishing training for medical professionals are all potential career responsibilities for professionals in this area of expertise.
Being a Health Communication Specialist can help to ensure your job security and open an expansion of job options after receiving relevant work experience. A Master's degree can be obtained online from the flexibility of your own home, making it convenient and easy to earn a Master's while still working full time or caring for a family.
Many traditional colleges also offer a Master's in Health Communications if you prefer a traditional campus setting or online options for those with the need for more flexibility in their learning.
Health Communication Specialists build websites for hospitals, doctor's offices, and clinics. Having information and accessible websites can help medical professionals recruit patients and clients, as well as maintain high performance during their daily routines. Health Communication Specialists also work in hospitals to oversee the production of marketing materials and relay vital information to staff.
Having a degree in Health Communication opens job opportunities for you to work for pharmaceutical companies to market new drugs and write grants for research projects. If you enjoy the field of communications and want to go into the medical field, this is a chance to combine both of those areas and establish a secure job.
Global Communication
The field of Global Communications may be rapidly extending across the world as all business and corporations turn to online communication and marketing. Communication between co-workers, agencies, and customers across the globe can be vital to the health of organizations and their growth.
Knowing the professional ways to verbally communicate and effectively write are key success indicators in any business, all skills that can be learned through degree programs in this field. A Master's degree in Global Communications can be earned online or through a traditional campus setting, making it a great option for any type of learner.
It typically takes 33-39 hours to earn a Master's degree in Global Communications depending on your schools degree outline. A Global Communications degree can land you a job as a website developer for Global businesses, an online marketer, a proofreader for business forms and documents, or a mediator between agencies.
Government agencies, private corporations, as well as colleges and universities are looking to hire professionals in the field of Global Communication. With most colleges turning to online programs, they need effective websites to easily appeal to potential students.
Media Communications
Graduate students who earn a Master's degree in Media Communications may be qualified for careers in the political field working in Public Relations, the business field working for corporations needing specialists in communications, and healthcare fields or private agencies needing someone to specialize in advertising.
Graduate students completing a Master's in Media Communications often seek out careers in for advertising agencies for various products, pharmaceutical companies to market new drugs, or work for a politician preparing statements and speeches. A Master's in Media Communications degree can be easily earned online from the convenience of your own home while holding down a career or raising a family.
A Media Communications degree can help you gain skills relevant to working for media organizations, developing original writing content for news sources or radio, and can even prepare you for diverse careers in broadcasting.
Mass Communications
Mass communication is the field relaying or exchange information using mass media to larger groups of the population all at once in a timely manner. Basically, mass communication is informing the general public, or large sections of people in the best and quickest possible way.
This degree program can provide you with the skills you need to pursue exciting and innovative careers in this field. Mass Communications is a career dealing with media such as journalism, public relations, or advertising. In some cases, graduates can even take on careers working as social media journalists or public relations specialists for large organization or celebrities.
Jobs may be available working in the health care industry, for politicians, or major corporations across the globe. A Master's Degree in Mass Communications can be earned in 2-3 years, typically requiring 33-39 credit hours. Most colleges offer this degree on campus in a traditional setting, working one on one with professors experienced in this field.
For adults who work full-time or have a family, attending college on campus is not always convenient. Fortunately, most colleges offer a Master's degree in Mass Communications online. This offers flexibility and opportunity for almost anyone who wants to earn a graduate degree.
Journalism
Many people have a desire to go in to the field of Journalism. Whether working for a newspaper, radio station, or news channel, Journalism is still a demanding field offering an exciting career.
Newspapers, magazines, and websites rely on Journalist to capture news stories, political races, and wildlife phenomenon. Learning through this degree program can provide you with both the communication skills and writing tips needed to begin a career in this area of expertise.
If you are interested in becoming a journalist, online degree programs with this specialty may be your best bet for getting the job you want. Most students can complete this degree program in around 2 years, making it a great opportunity for quick advancement in the field.
Organizational Communication
Organizational Communication is the field of study that focuses on communicating within a business, corporation, or government agency. This job consists of writing and communicating policies at the workplace, extending human resources information to employees, relaying changes in operations, or simply email communication.
Organizational Communication is key to success in large universities, state agencies, political offices, and any business where information is passed around as a key factor of success for that workplace. Whether the information is formal and written, or informal and relayed verbally, an Organizational Communicator is vital to the any large business or company.
Candidates with a Master's degree in Organizational Communications can apply for jobs with major companies in positions such as Human Resources, Special Projects, Communications Director, etc. There are over 35 colleges in the nation that offer an online Master's degree in Organizational Communication.
This provides an opportunity for anyone wanting to pursue a graduate degree, especially if they can not attend traditional classes on campus. A degree in Organizational Communication provides several options for careers in the field of policy writing for companies, advertising for businesses, and using effective verbal skills to deliver needed information in the corporate world.
Political Communication
Political Communications may be one of the quickest growing fields in communications. A master's degree in political communication can prepare students for the opportunity to learn from the other professionals in the field and quickly gain knowledge and skills to land a prestigious and advancing career.
The job choices for a candidate with a Master's degree in Political Communications include working on a government campaign for a senatorial or presidential candidate, advocating for political groups that work towards environment issues, or serving in the role of Public Relations for a company or individual politician.
A degree in Political Communication offers opportunities to obtain jobs nationally or internationally. Whether you work in a third world country for a non-profit agency, or in a big city for a politician, this line of work can be extremely fulfilling and adventurous.
Working in the political realm as a communicator involves working on speeches, campaigns, and agendas. Some online programs for earning a Master's in Political Communication can be completed in as little as 15-18 months. While numerous colleges offer this degree on campus, it is convenient and flexible to pursue this online while working another job.
Public Relations
Public Relations is an audacious career choice offering a variety of job settings. Being in Public Relations means that you can help a business or an individual present themselves in a positive manner to the public. Actors, Musicians, and Politicians all hire Public Relations representatives to assist with presenting their careers to the public.
Public Relations managers can work on their own through contracts or work as part of a larger Public Relations firm. They often write speeches and release statements to the press on the behalf of their clients. Business use Public Relations professionals to do the same for their companies.
Although it is similar to advertising, Public Relations is a different field than Marketing. Major businesses and corporations usually have a Public Relations team. The team works together to decide the best way to present products, release news, and respond to inquiries from journalist.
With so many online colleges and degree programs, this is an opportune time to obtain a Master's degree in Public Relations online. There are more than 25 colleges that provide online programs to earn a Master's degree in Public Relations. Some of these programs can be completed in as little as 18 months.
Marketing
A Master's degree in Marketing is a popular degree choice for upcoming communications specialists interested in the field of business. Many colleges provide online degrees that can be completed from the comfort of your own home.
If you are interested in a Master's degree in Marketing, then you are pursuing a career that is exciting and fast paced. Marketing professionals work in the world of business and advertising, making commercials and billboards, and coming up with slogans that sell.
Part of learning the field of Marketing is learning about sales, profits, and products. Small companies, large corporations, and even individual business owners all rely on Marketing to make sure the general public is aware of their products, and that their product dominates the market.
There are currently many universities offer a Master's degree in Marketing that can be completed in 18-24 months. Marketing graduates are needed in all fields including healthcare, professional sports, and higher education. Your dream of becoming a Marketing manager is just a few classes away.
Strategic Communication
The field of Strategic Communication deals with the strengthening of a company's mission statement and values. Strategic Communication experts will help businesses amplify their ability to be successful against competition in their field.
These professionals can use communication to appeal to a determined audience that will augment that company's success. A Master's degree in Strategic Communications can be easily earned online in as little as 18 months.
Work in the corporate arena in ways that magnify company policies, purposes, and values. This is a fast growing career with numerous options of job settings. Candidates get the chance to strategize with corporations for long-term communication effects for employees and the general public.
If you like an exciting and rewarding work environment, and want to rise in the corporate world, this might be a field you would be interested in joining.
Technical Communication
Degrees specializing in Technical Communication can be excellent resources for upcoming students interested in unique career opportunities. With a drive toward social media, and most businesses relaying on the internet, this field may be growing more popular than ever before.
If you are considering a job in the field of Technical Communication, then a Master's degree might be your next best step. Several colleges around the U.S. are accepting applications for their online degree programs in Technical Communication.
Online learning can make your collegiate experience more flexible for your needs. Technical Communication experts help with relay any information that is subject specific, mostly focusing on technology and science.
You could get the chance to write policy manuals, textbooks, computer programs, or compile videos and power points for training purposes. If you enjoy helping others learn how to navigate websites and use new apps, then this field might be your next step toward securing an exciting and challenging career.